All the Immortelle anti-aging properties
Regular price
Sale price
56,80 EUR
Unit price
per
Sale
Sold out
Discover this gift box with 3 of our products. Offering all the anti aging properties of Immortelle. Discover our organic serum, organic hydrosol and soap. All made with Helichrysum Italicum, also known as Immortelle
Immortelle Serum. Organic Anti-Aging cream
This anti-aging cream serum is a perfect follow up in the morning after a night with the powerful night serum. All ingredients are from our certified organic farming in Corsica. We do everything from A to Z! This day cream hydrates and revives your skin. Immediate lifting and illumination effect, it leaves a tightening effect.
Ideal for all skin types, men and women. Quickly you will notice the benefits of this amazing serum. The scent and colour remind one of the golden Immortelle flower and its island Corsica, where this shrub grow wild.

This anti-aging face moisturizer is organic, made only with natural ingredients. It contains organic essential oils and hydrosols of Immortelle and Myrtle from our certified organic farm.

Disclaimer: No solar filter, not recommended for pregnant women
Volume: 50ml bottle with an airless pump to protect the serum against oxydation. Easy to use
Organic Hydrosol Pure Immortelle
This flower water contains all the soothing and regenerating properties of Helichrysum Italicum. Its unique fragrance will remind you of the Immortelle flowers in Corsica.
The organic hydrosol is obtained by gathering the water from steam used during distillation of organic flowers. All the flowers are distilled right after being harvested. This essential water is pure, it contains only hydrosol of Immortelle.
Our flower waters are extremely concentrated using at least 3 kilos of flowers to produce 1 liter of hydrolate. It can be used to flavour your drinks or like a face mist.

It brings comfort and wellness. Relieves sensitive, dry or sunburnt skin. Ideal before and after makeup to fix it. It will hydrate your skin ; soothe razor burn and rosacea

Volume: 100ml in a glass bottle with a spray
Immortelle Soap. Revive skin
This multifunction natural soap for body, face and hair suits all skin types. This solid bar soap is rich in our Immortelle Oil obtained through solar maceration, it contains all the soothing and regenerating properties of Immortelle. It is scented with organic hydrosols and essential oils of Helichrysum Italicum making it a natural skincare with a distinctive scent.
This gentle soap can be used even on the most sensitive skin. It will revive and regenerate your skin as well as hydrating and nourishing it thanks to all the Immortelle properties loaded in this natural soap
It gently cleans, smoothes, and soothes your skin. You can wash your skin, hand, hair or shave with it. Make great ecological washes
Margaret's advice: Feel free to leave on foam soap on your skin before rinsing. My husband uses it for his shaving, no more beard fires and irritations. Don't forget to spray the Dew Face Mist on your face after shaving and let it dry naturally. Soon you will not be able to do without it.
Share
Ingredients

ORGANIC SERUM IMMORTELLE 50ML, ORGANIC HYDROSOL IMMORTELLE 100ML, SOAP IMMORTELLE 100g
How to use

See the use for each products
Shipping

Shipped with tracking number, the same or first work day, after the order is paid
Return policy

Return the product at MARDYS GARDEN, Route de l'aéroport, 20260 Calvi, France. Refunds will be emitted after the product has been received
View full details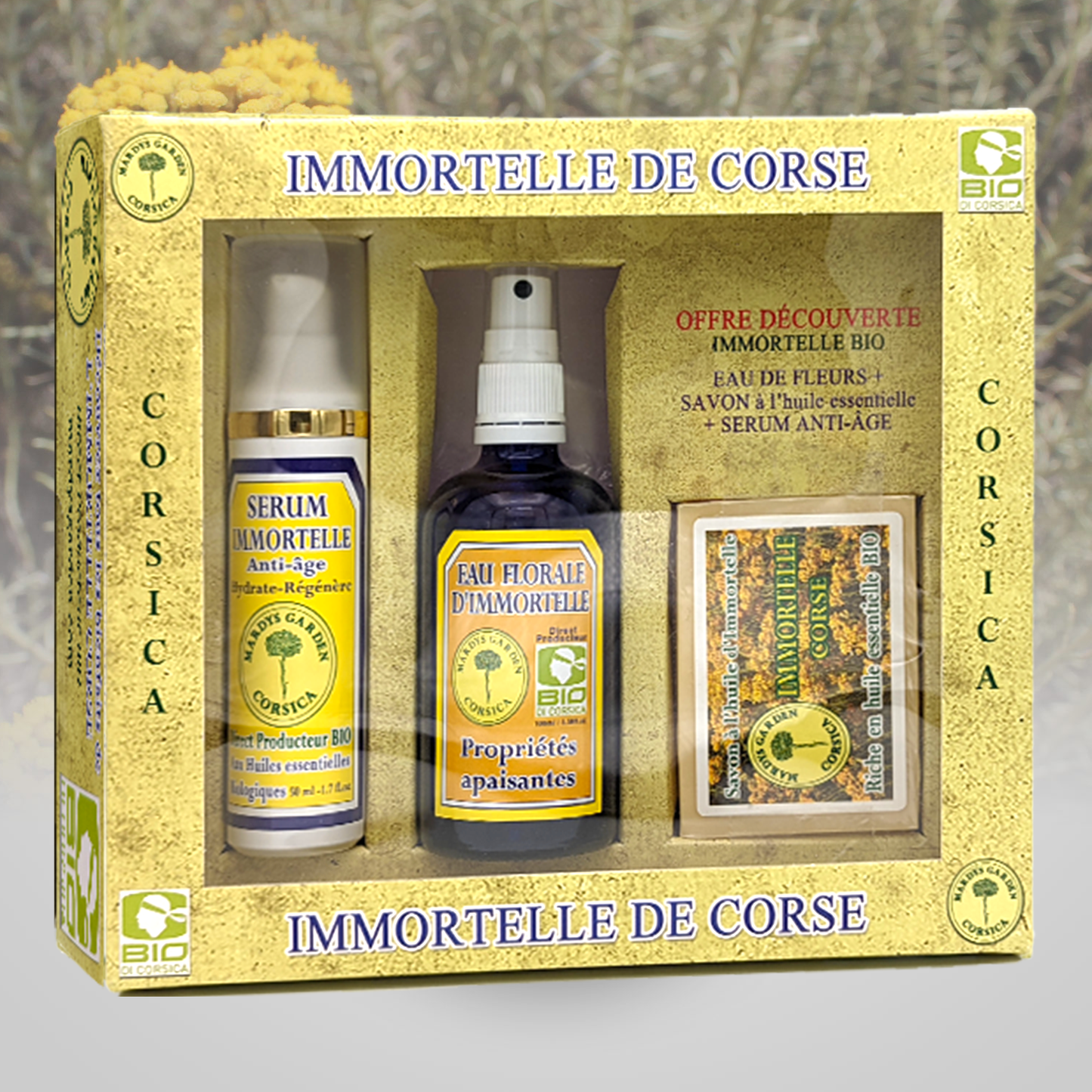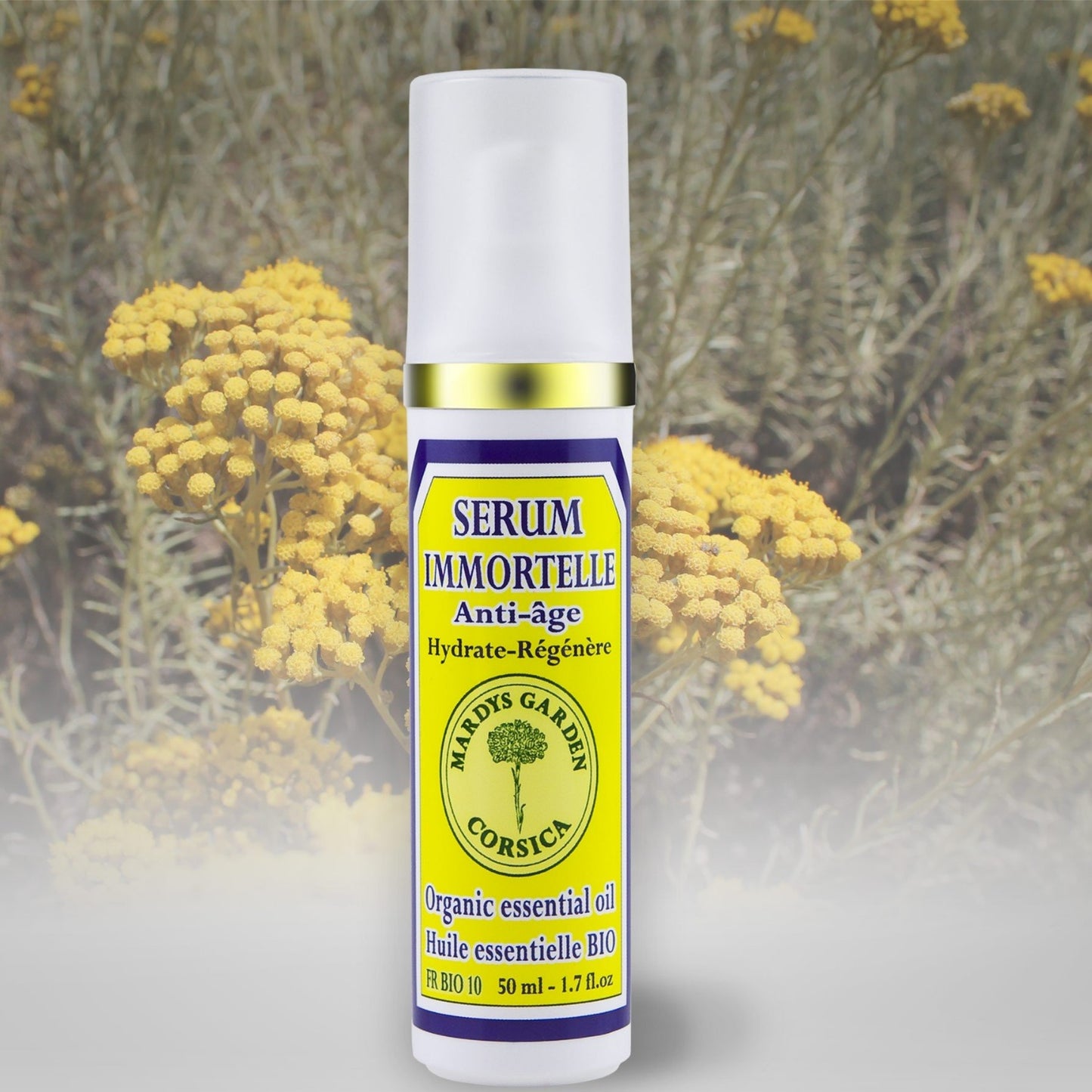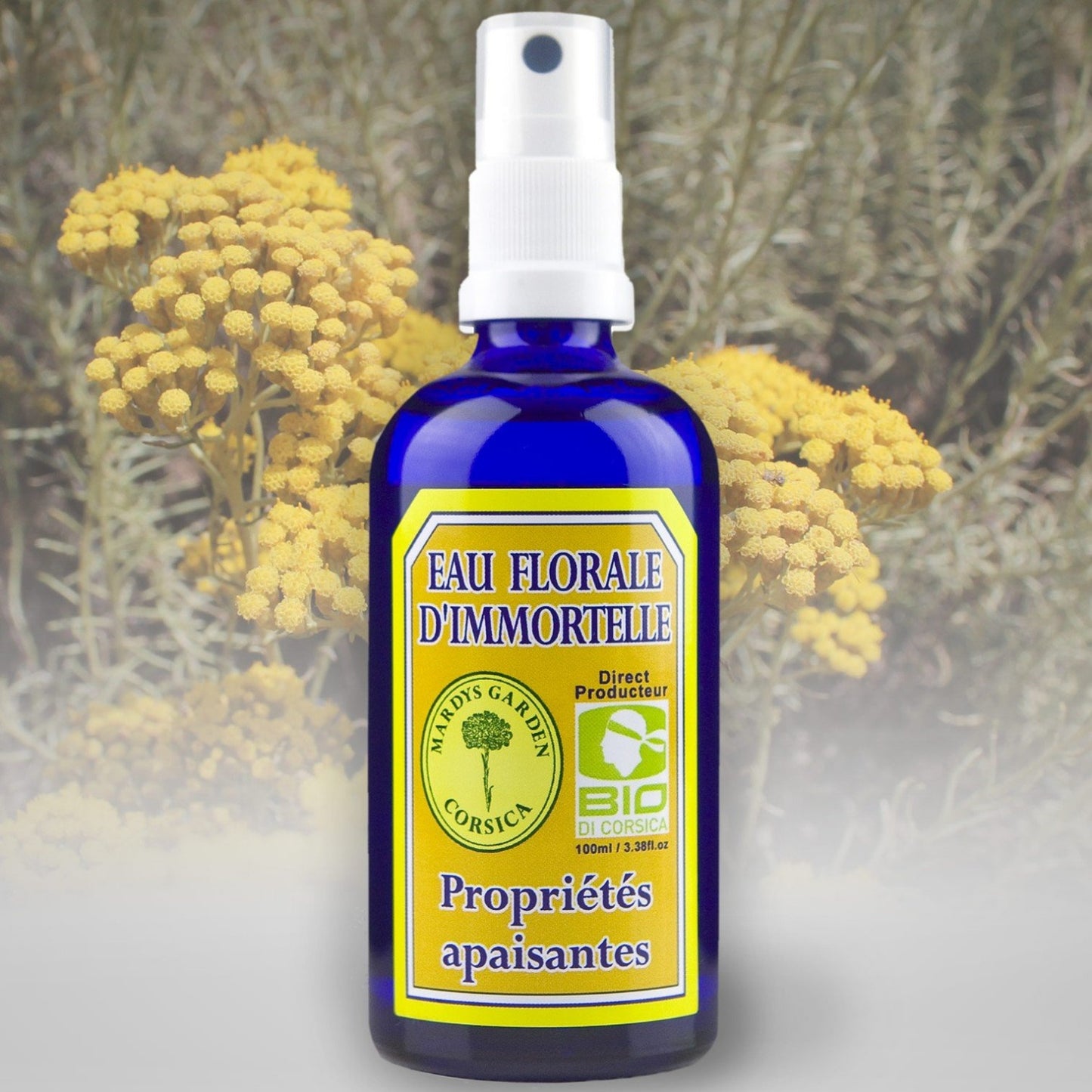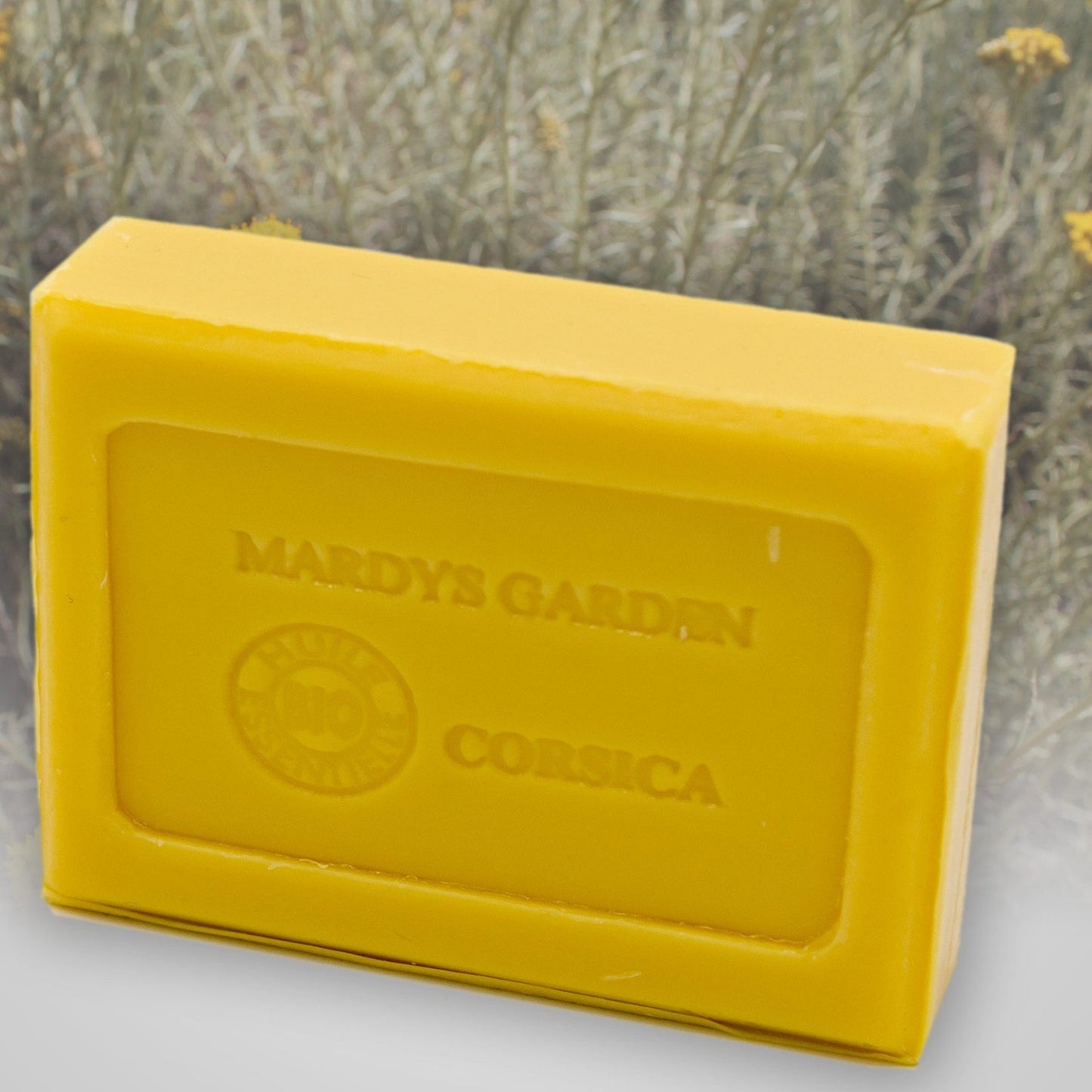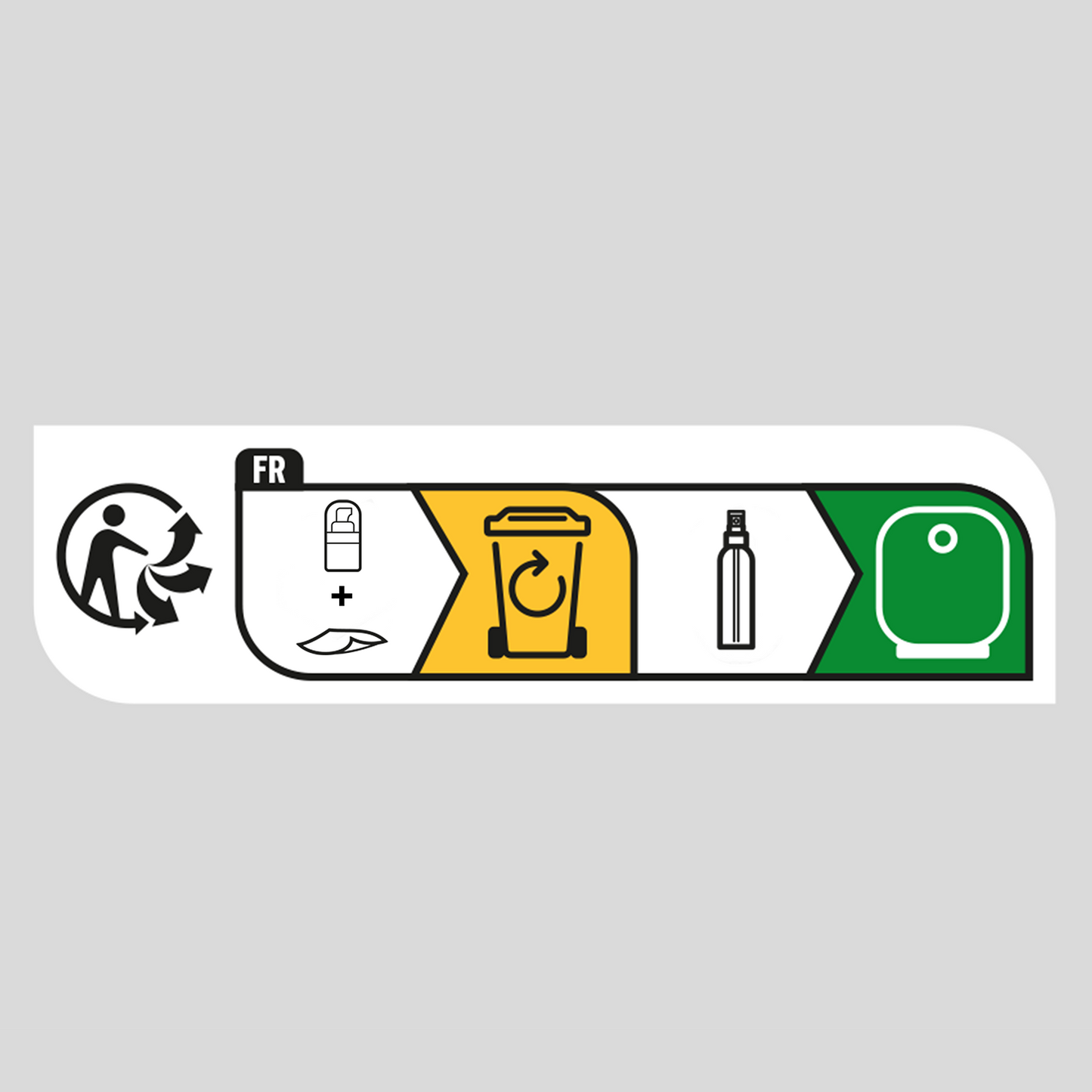 Straight from producer
All our products are made by us, on our local farm in Corsica. All orders are shipped from there, without intermediaries. We start from the seed up to the final product. We focus on producing quality products. Each are concentrated with active ingredients to best ensure its effect.
Organic

Our organic farm is certified each year by Bureau Veritas. Our plants grow naturally in the best possible condition. We harvest them manually when they are ready, respecting their cycle.

Immortelle

Helichrysum Italicum, an amazing shrub. It grows wild in Corsica, where its effect are the strongest. Our lands are near the sea and under strong sun exposure, the best environment possible for Immortelle

Natural cosmetics

We craft homemade natural cosmetics from our production. Immortelle has multiple properties, making it a great beauty product for skincare. We add it with other organic ingredients that act in synergy to enhance its benefits